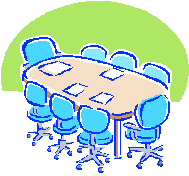 Lou Ward – Vice President
Don Howell – Treasurer
Peter Fish – Secretary
Liz Krage
Dave Jones
Bill Dooley
The affairs of the Association are managed by the Board of Directors.  Each Board member is elected to a three year term, on a staggered basis, at the HoA's Annual Meeting.
The Board meets on a quarterly basis, depending on HoA activities, at Crossfield Elementary School.  Meeting dates are set a few weeks in advance of the meeting and vary from quarter to quarter.  All Board meetings are open to all HoA members.  Contact the HoA's Management Agent for the date of the next Board meeting.
Board Meeting Minutes
2015
2014
2013
2012
2011
2010
2009
2008
2007